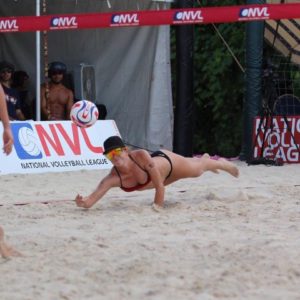 Kimi Hohl is a professional beach volleyball player who grew up in Cary, Illinois. After a successful indoor career with 3 collegiate National Championships, including being a part of the undefeated 2008 Penn State National Champions, she turned her passion to beach volleyball.
After climbing the ranks in the Chicago and midwest beach community, she took the opportunity to move to Florida to train full time under several different pro coaches to learn the game at the highest level.
In her two years down in Florida, she became a main draw player on the National Volleyball League tour, gained FIVB experience playing for the U.S. Virgin Islands team, and traveled across the country playing with different players and learning under different coaches.
After two years, she decided it was time to return home where she could find balance and be with her family and fi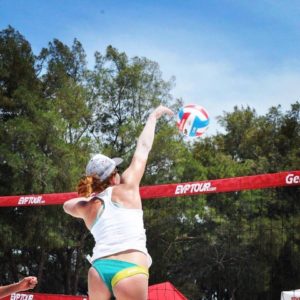 ancé, and bring what she has learned back to the midwest while continuing to pursue her beach career.
She remains extremely active in the Chicago indoor and beach volleyball community, and is excited to work with juniors in the area, giving feedback from what she has learned from some of the best players and coaches across the nation. She hopes to grow the game of beach volleyball in the midwest, and share her passion with our future athletes!